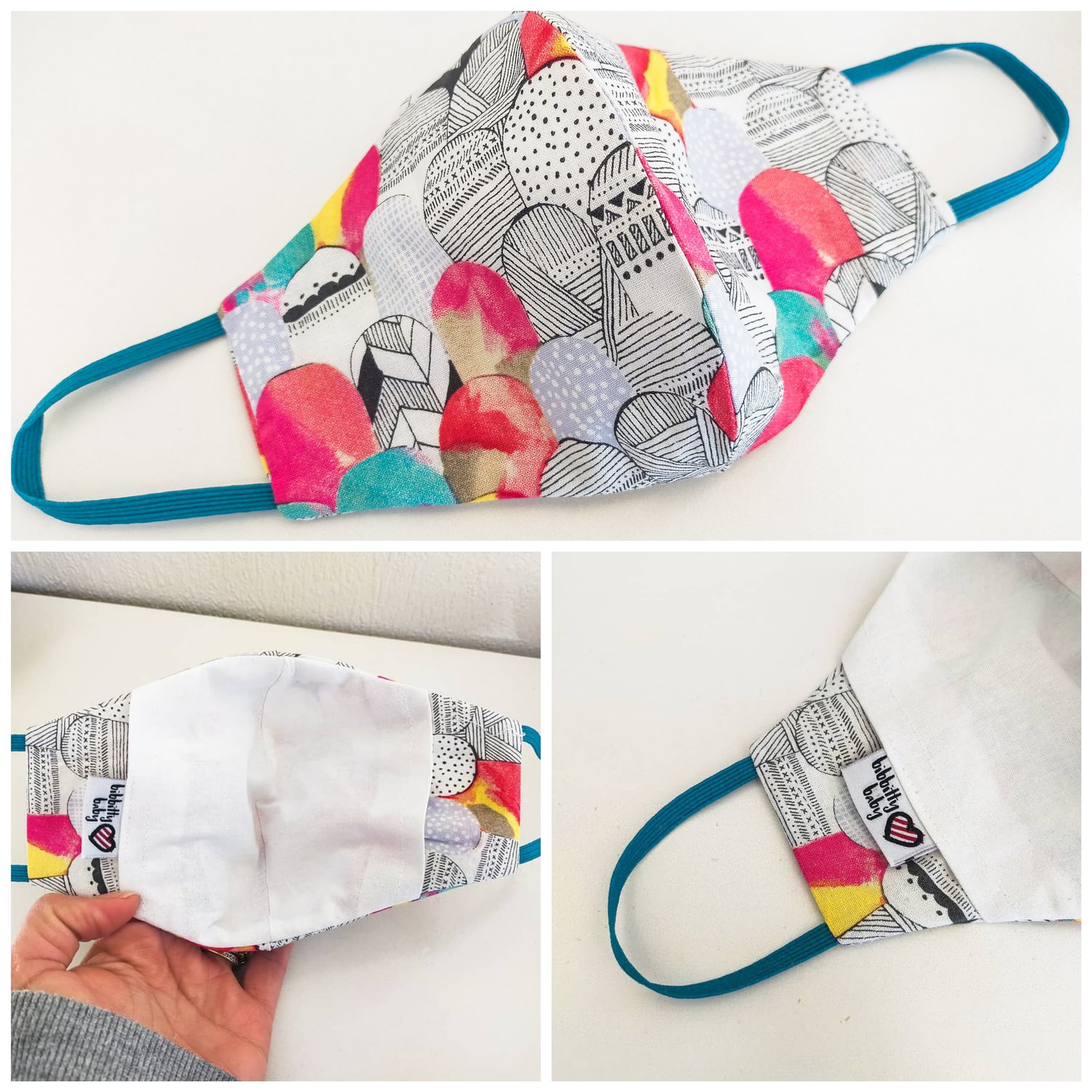 100% Cotton Face Masks with filter pocket and elastic ear loops - Filters are NOT included. Each ear loop has a sliding bead to help you get the perfect fit.
**Please note all orders have a waiting time due to high demand. The wait time may be about 1 week. If you are needing an urgent order, please send me an email hello@bibbittybaby.co.nz Stock levels will be updated daily
Colours available:
Black
Uni sex Monotone - chosen at random
Other fabric choices
https://www.facebook.com/media/set/?set=a.442405195952083.1073741849.132791073580165&type=1&l=562a48d559qq
Once chosen please leave a note at checkout. If no colour is chosen you will be sent a black mask.
Please see photo for the size guide
These Masks are NOT to be used on children younger than 2 for safety reasons.
*Please choose your sizes carefully as there will be no returns for hygiene reasons.
If you are rural please ensure you add the rural surcharge to your cart
Disclaimer:
This is not a professional-grade or medical-grade mask, and we make no warranties or guarantees about the effectiveness of the mask in preventing the transmission of COVID-19 or other viruses.
It is important to note that covering your face with a piece of cloth won't necessarily protect you from infection. However, it could help to keep you from spreading COVID-19 or other viruses to others if you are unknowingly carrying the virus without symptoms.
It is important that you choose the correct size. We make no promises that any size will fit you or any other member of your family.
https://covid19.govt.nz/health-and-wellbeing/protect-yourself-and-others/wear-a-face-covering/
Pattern from TwigandTale